Our first car was a red hatchback that my mother made her own with a single lily on the dashboard. The car played a tune whenever we reversed.
Years later, I learnt it was Für Elise, and spent many afternoons ruining her siesta, practising on our secondhand piano.
---

Top Three and Editor's Pick this week for Microprose!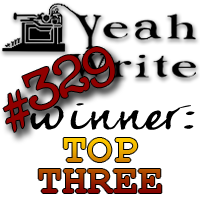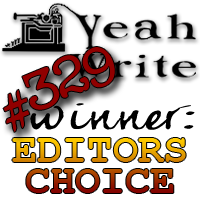 This is what Asha Rajan had to say:
It's my last month (really this time) as solo micro editor and it was a pleasure to see some of the stories on this week's grid, but none more than Anusha's piece. Why? Well, like Rowan wrote in this month's tech post, it kept the prompts front and center, made them integral to the story being told, and told a simple story thoroughly. This month, a lot of folks either tried to pack too much into their 48 words (I knew letting y'all get used to having more than 50 was dangerous) or edited the story right out of their microstory trying to save an image instead. It's not a coincidence that all three of the top three stories had a setting, characters, and plot. By plot, I mean the characters were trying to do something; we had a sense of their motivation. But none of those stories were handled as well as Anusha's, which took us through years and desires in a few short, image-packed sentences that depended on the prompts to move the story forward.