I visit my grandfather after several years, and he looks just like he did in that photograph on our wall. Even before I say Hello to him and ask after his health, I want to know how his hair is still black. "Have you been dyeing it?" He smiles the smile I always imagined him possessing, the one that might have found its own place in my grandmother's heart when she was a young bride. "At our wedding reception, all my friends told me how lucky I was," she never tires of telling us. "He was so tall, so handsome." He is. So tall, so handsome, debonair almost, and we wonder how none of the boys took after him.
I know almost everything there is to know about him: how he only eats rasam made in a lead pot over a slow flame, his music records and his love for Boney M, his books on the Second World War. I tell him I have read those books, but then I worry he may catch me in a lie. I reveal to him I just read the captions below the pictures, and not much else. "I try to avoid thinking about all of that," I tell him. "Why did you go to the Holocaust museum then?" I am not sure how he knows about that.
I am in a hurry to make up for lost time, so I try to give him capsules of information. Ten minutes for every decade he missed; this way, we shall be up to date in less than an hour. Now he knows all the cities we lived in, the schools I went to, the people I loved. I tell him I spend much of my time reading and watching movies, and how my mother remembers his love for both, though she wishes I spent more time talking to people at home. He wants to know what happened to his beloved pistachio-green Ambassador, once the pride of the house and maybe even the street. "Maybe they sold it?" I offer.
Unmindful of how tired he must be, I ask him to whistle a song to me. I cannot recognize the tune. I really shouldn't expect to, for he exists in our collective imagination, and in that one black-and-white photograph we all have copies of. He didn't get a chance to watch his children grow up, or to meet his grandchildren, when the aircraft he was sitting in refused to fly and disintegrated into flames. He is stardust.
---

As inspiration for this short essay, I tried to imagine a conversation with a family member I'd never met.
Crowd Favourite and Editor's Pick this week! Thank you for reading this essay and leaving such thoughtful feedback.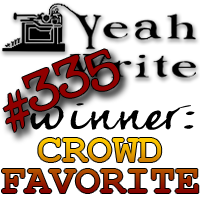 This is what Stacie had to say:
It's not just the little moments that make this piece, although they're there: "I try to avoid thinking about all of that," I tell him. "Why did you go to the Holocaust museum then?" I am not sure how he knows about that. For me, it's the sense of immediacy that really pulls this essay together. Anusha has expertly juxtaposed far-off events with the present tense, adding just enough hints that the conversation is imaginary to keep the reader engrossed in her dreamy narrative. It's a tender piece about the persistence of collective memory, about a yearning for contact. At its heart, it's a very human piece that turns out (like its subject) to have been made of stardust after all.